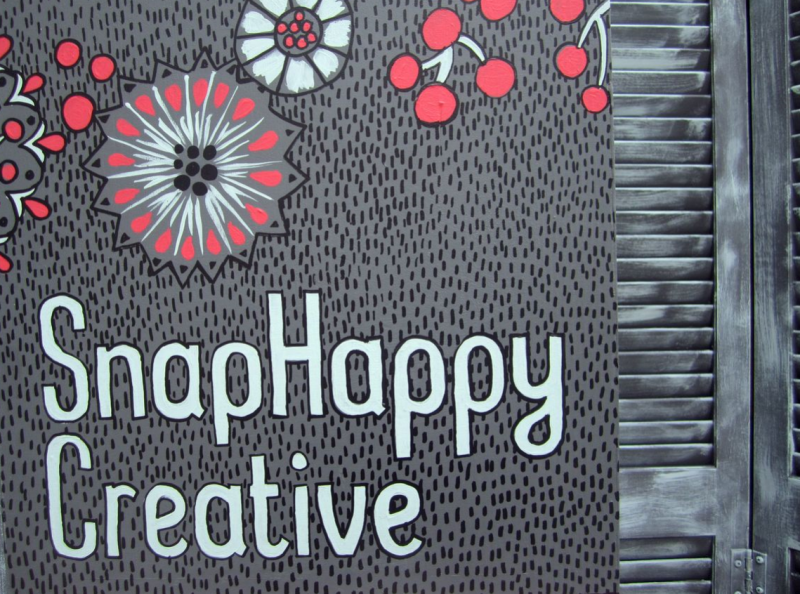 I'm starting my first official art show season this year. As a newbie, my booth display has been one of my biggest challenges. Many shows require a booth photo along with your art images during the jurying process. The lack of a good booth definitely hurt me in getting into some of the shows I wanted.
My mother was a potter and I spent many of my high school years and beyond helping her at various art fairs across the country. Her booth setup was basically tables and crates. Her beautiful pottery was the focus. It seems that the quality of your booth design can have a bigger impact now compared to when she was selling her wares a number of years ago.
So I asked for my parents' expertise and energy to help me create a new booth. They are amazing! We whipped out the basic foundation of my booth in less than a week.
In keeping with my "business plan" of upcycling, it seemed only appropriate I try to do the same with my display. My parents found some great wood louver doors at Habitat for Humanity's ReStore in Florida. We knocked out a few slats for shelves and painted them in charcoal and vintage green chalk paint. These will coordinate with my existing table display made from shutters we found at ReStore in Wauwatosa. I love ReStore!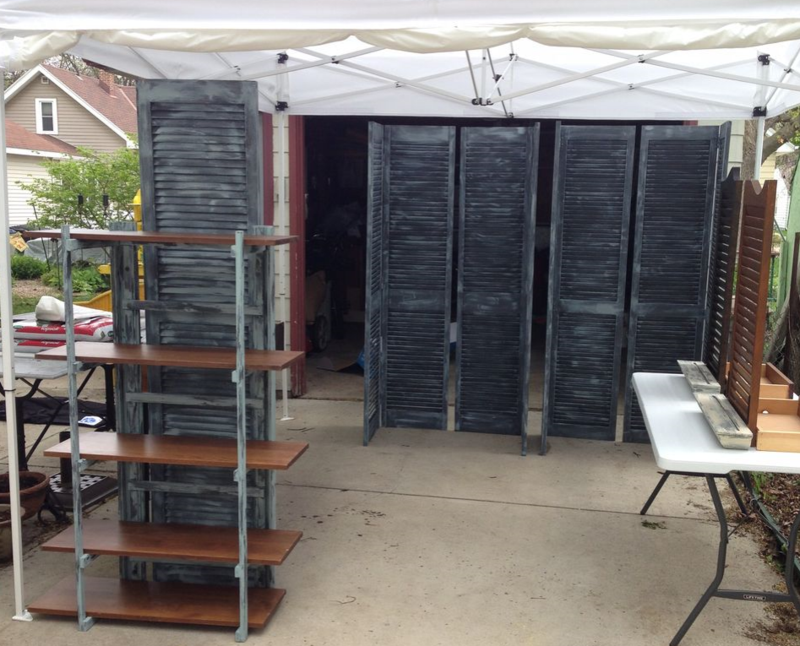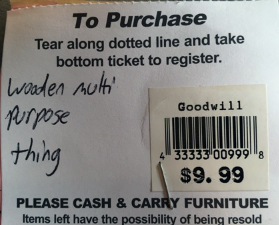 One of my first display finds was at Goodwill. Despite the worker describing it as a "wooden multi purpose thing," I knew exactly what it was and quickly snatched it. The shelving base didn't come with shelves—but ReStore to the rescue. I found some great wood shelves that fit perfectly for $1 a piece. Did I mention I love ReStore?!
I also figured out a better way to display my monogram plates using a wooden drawer (um, ReStore again) turned into a bin. We added metal legs on the bottom that can be removed for easier transporting. Crate and Barrel sells plate racks that fit nicely inside the drawer. I'm pleased with how this turned out.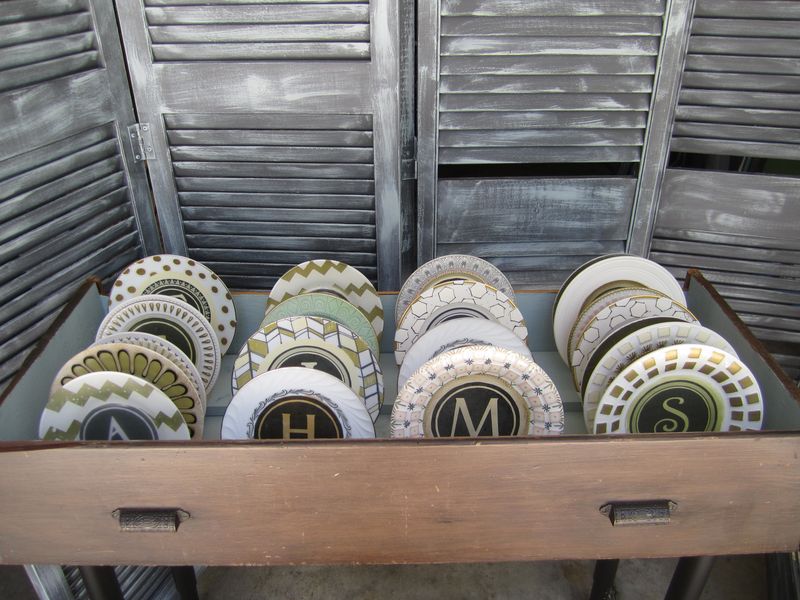 For the big finish, I created a sign from a wood shelf, PVC pipe, and a patio umbrella stand. I picked up the metal stand from a neighbor who was selling it on our city's Buy, Sell, Trade and Freebies Facebook page. It makes a perfect heavy base for a sign. So, looks like I'm open for business!