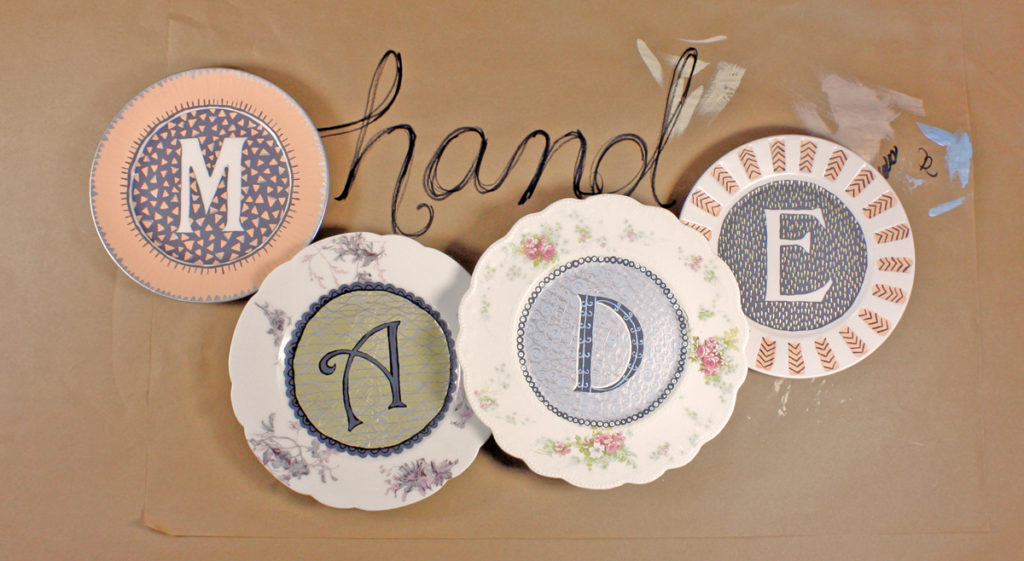 Originally I created my monogram plates by painting patterns and then applying decals I designed on my computer. The need for the typography to be perfect comes from decades in a career as a graphic designer. This contradicts my desire to bring my pieces back to their human made origins. With hand brushed strokes, the monograms take on a personality of their own. The porcelain perfect surface contrasts with the unconfined stems, swashes, and strokes. The experience is much more pleasurable and I think the finished plates reflect the joy poured into them.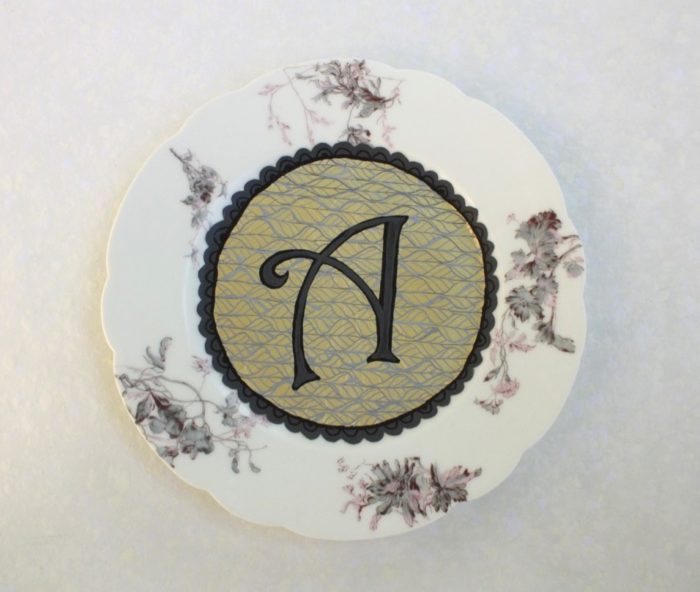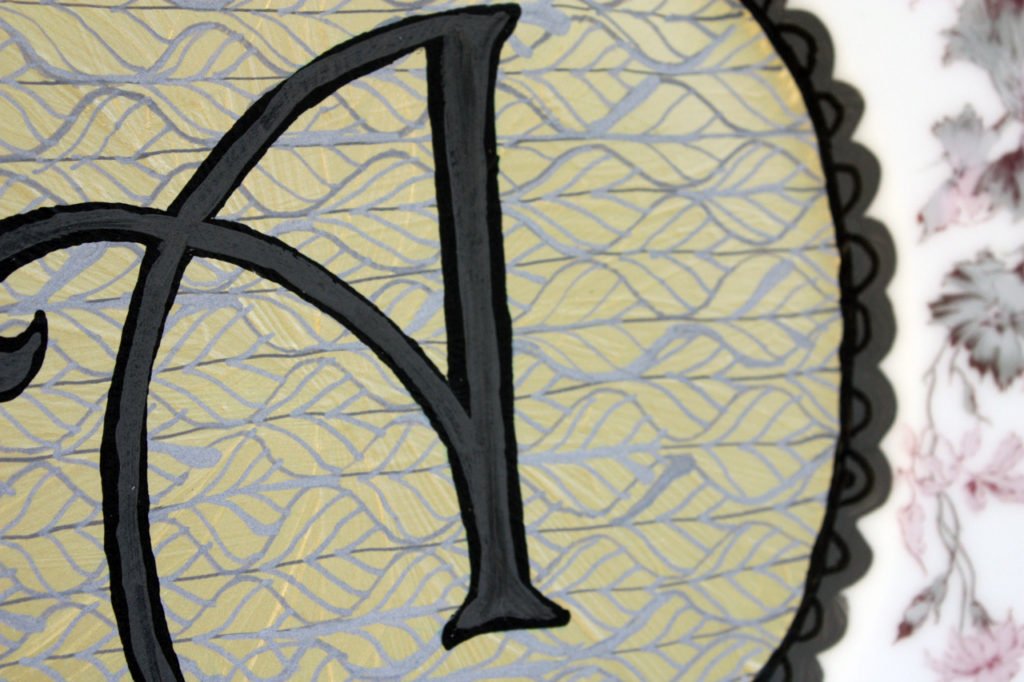 The closeup of this plate reveals the textural coloring of the "A." I intentionally thicken and thin the leaf design lines to make the pattern less pedantic. I also love the contrast of matte gray bouncing across the shiny gold background.
I like to include patterns within the letter forms too. This swirly "O" repeats the dots and lines that decorate the outer edge of the plate.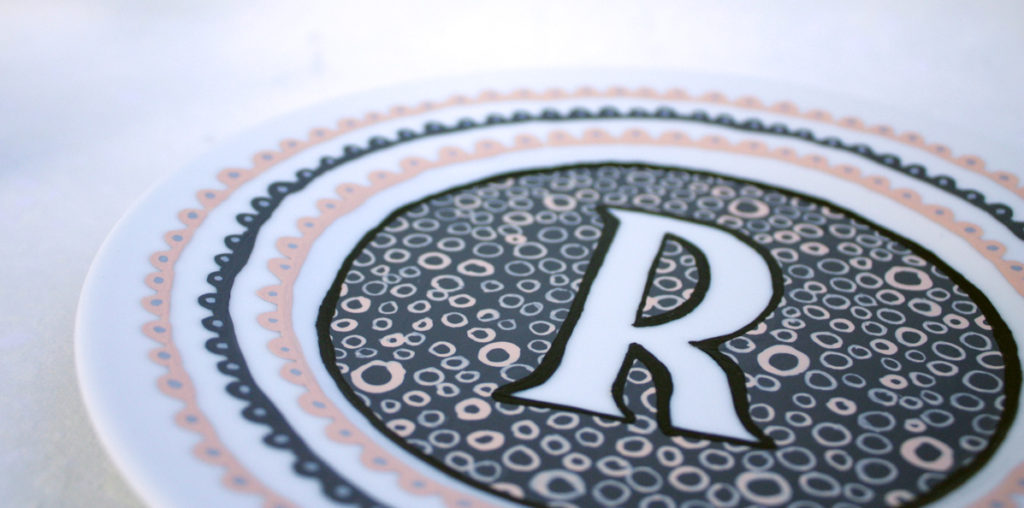 The original plate was basic and plain. A great "canvas" for dancing circles and lace-like borders on this "R" monogram.
Upcycled monogram plates vary in size from 7 to 9 inches in diameter. If you have specific letters in mind, I can paint a custom unique monogram in your choice of color scheme on a variety of thrift shop plates. Price is $24 without tax and shipping. For more information on purchasing my original one-of-a-kind (OOAK) art, please contact me referencing monogram plates in your email. Note that these plates are for decoration only and come ready to hang.