The weather in Wisconsin is brutally cold. As a southern girl at heart, I just don't adjust well to unthinkable temperatures like -22°F. I take my Vitamin D, turn on my "Happy" light, and try to turn my attention to things that warm my heart. Since I am feeling so blue, it is only appropriate I find myself painting with blue. But these blues don't leave me in the cold. They lighten my spirits.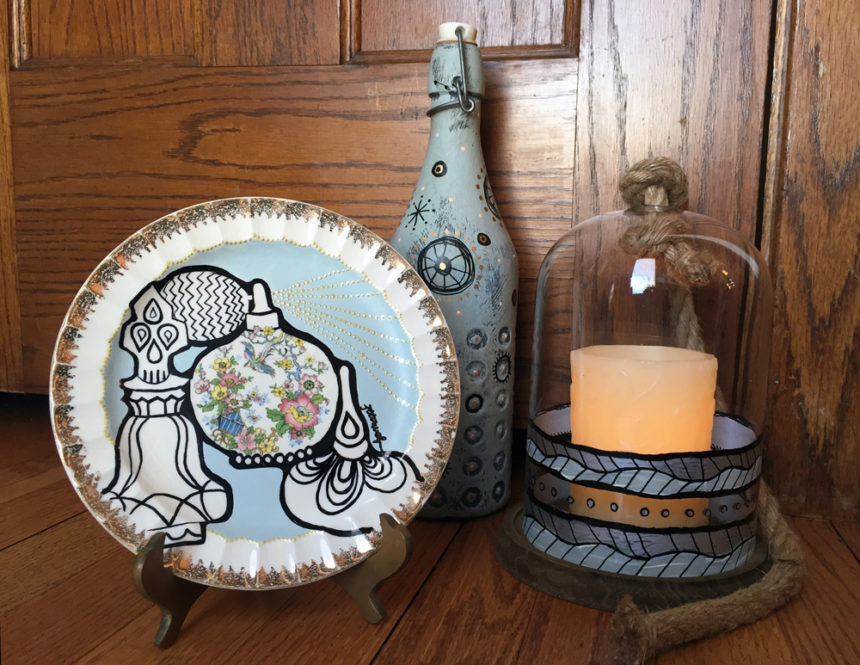 Here's a collection of my upcycled designs to make you happy when you are feeling so blue.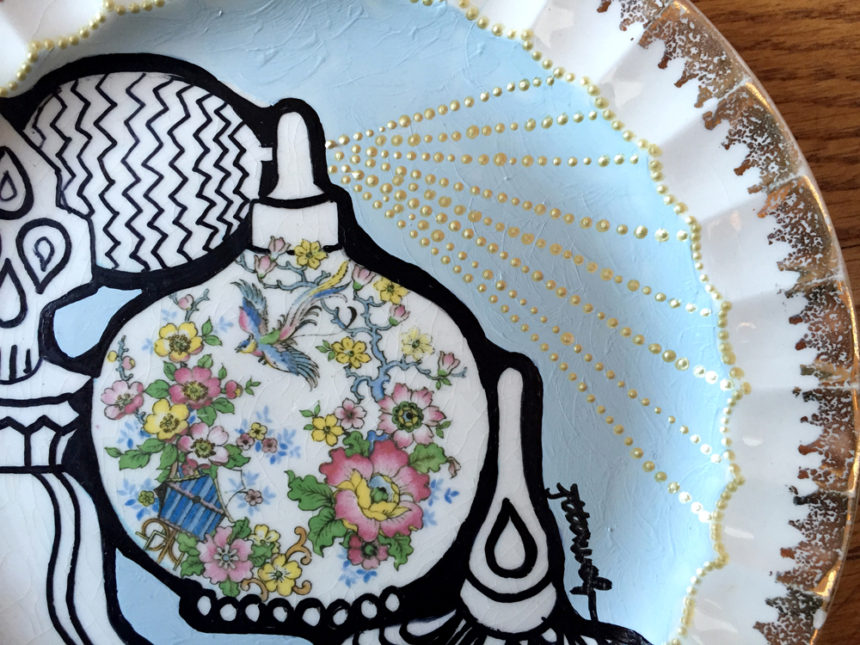 I remember my first favorite perfume — L'Air du Temps. I felt so feminine and pretty when I spritzed it on. When I painted this plate, I wanted it to be feminine and pretty too. Just like how you feel when you wear perfume. I love the delicate gold dots misting through the pale blue. Now that I think about it a little more, I don't think I am being honest. I think the first perfume I ever bought was Love's Baby Soft. LOL! I wonder if I would find it appealing now that I am older. Hmmm…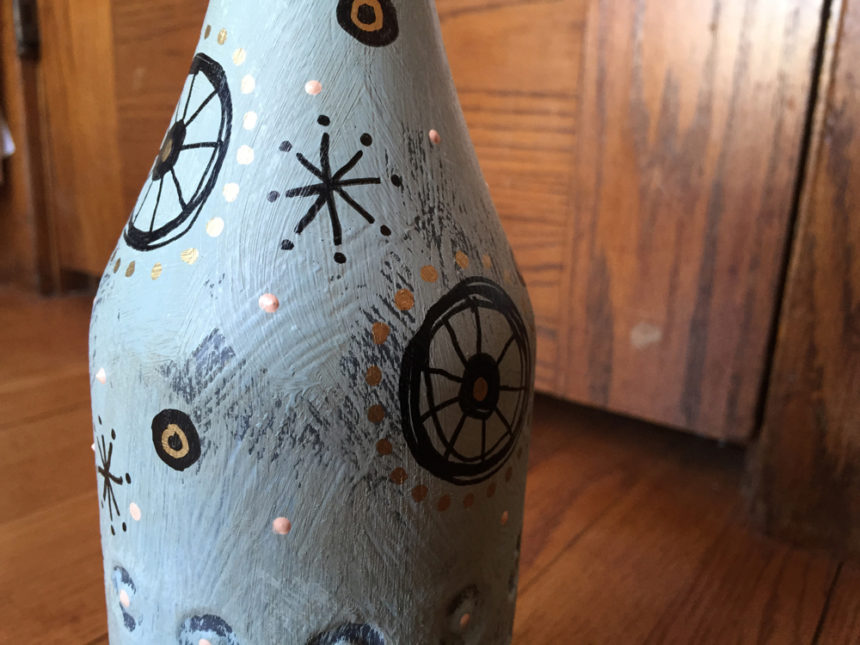 This detail of my bottle shows how I am enamored by texture and pattern. I love the whole process of slowly layering and scrubbing away; adding strong line and delicate dots; incorporating soft and shine.
If you are like me and are shrouded in winter blues, I hope I have brought you a ray of sunshine and brightened your day.